Wednesday, 24th April
Debbie Simpkins
If you thought the treats were over now that Easter has been and gone, then think again! We sat down for a coffee with another fabulous #womeninmaritime stalwart Debbie Simpkins.
Debbie, an international freight consultant for InXpress Liverpool, believes the ongoing Brexit saga could prove to be quite the challenge for our industry. Read on for more brilliant insight!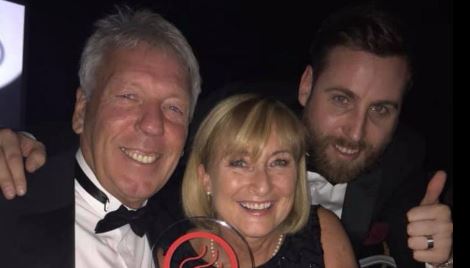 ---
Propeller Club Liverpool: Hi Debbie, how are you?
Debbie Simpkins: Hi! I'm great thank you!
PCL: So, how long have you worked in the maritime industry?
DS: 22 years
PCL: What was your first job in the industry?
DS: Book keeper/personal assistant
PCL: What do you think is the biggest current issue you are dealing with in your job?
DS: Making sure we are prepared and preparing our customers for the extra documentation that may be required to import/export via Europe.
PCL: What is the next major challenge in shipping?
DS: For us, once we know what we're dealing with in or out of the EU.
PCL: What is the most positive change in shipping?
DS: We have more SMEs shipping all over the world, using various forms of transport.
PCL: What makes you most proud in your job?
DS: Our personal customer service, we believe we add value to our customers businesses and work alongside them.
PCL: If you were leaving school today what job would you want?
DS: I would advise anyone to get into logistics – it's so diverse with plenty of opportunities.
PCL: Who in the industry has been your guiding light or inspiration?
DS: Sue Henney!
PCL: What do you love most about Liverpool?
DS: Not being a native of Liverpool but having lived here for the 40 years, I love the people, their passion for life, their sense of humour – not taking everything too seriously.  The fact that the majority always want to help, if possible. The buildings are amazing, the history is fantastic especially the maritime history!
PCL: Thanks for your time Debbie!
---
Don't forget to follow us on Facebook, Twitter or Instagram for all our news and happenings!