Tuesday, 2nd April
Charlotte Morton
Another week, another brilliant #womeninmaritime Q&A! In the chair this week is CMA CGM Port Operations Coordinator, Charlotte Morton. In a fascinating chat, Charlotte spoke of the importance of pushing for more women in higher management roles within the maritime industry and how the treatment of seafarers simply must change.
---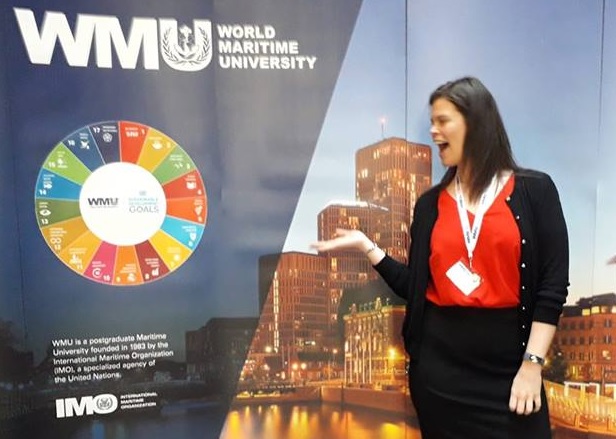 Propeller Club Liverpool: Hi Charlotte! So, how long have you worked in the maritime industry?
Charlotte Morton: 2 years in June
PCL: What was your first job in the industry?
CM: Port Operations Coordinator
PCL: What do you think is the biggest current issue you are dealing with in your job?
CM: Lots of new processes and procedures have been brought in..all at the same time!
PCL: What is the next major challenge in shipping?
CM: Personally getting more women interested in the maritime industry and then them being able to thrive in operational and higher management roles!
PCL: What is the most positive change in shipping?
CM: Increase in connectivity and an increase in awareness of the need for cyber security!
PCL: What is the one thing that has to change?
CM: Treatment of seafarers!
PCL: What makes you most proud in your job?
CM: When there are no short shipments ie. all cargo loads and sails on the intended vessel!
PCL: If you were leaving school today what job would you want?
CM: Honestly… a Data Protection Officer!
PCL: Who in the industry has been your guiding light or inspiration?
CM: The Propeller Club members have really helped me out since being a student! Steven Jones, in particular, has been able to provide lots of helpful guidance
PCL: What do you love most about Liverpool?
CM: Liverpool is lovely – such a sociable place but I love the fact that there are quite a few restaurants now doing vegan options!!
PCL: Thanks for your time Charlotte!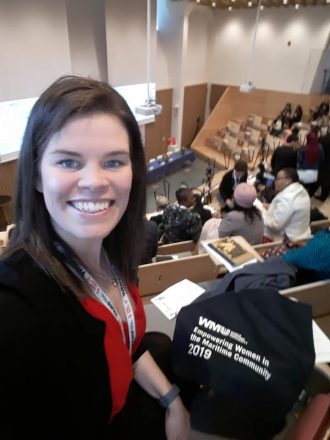 ---
Don't forget to follow us on Facebook, Twitter or Instagram for all our news and happenings!
If you would like to take part in our Q&A series then feel free to get in touch: