Tuesday, 19th March
Shulah Jones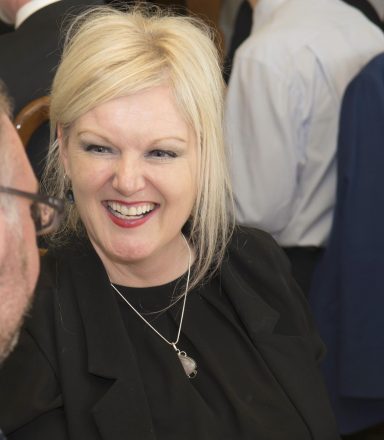 We are back with another brilliant #WomeninMaritime interview. This week, Propeller Club Liverpool had the pleasure to pick the mind of Shulah Jones, Head of Business Strategy and Director of Port Academy at Hugh Baird College. Shulah provided some fascinating insight including how we can do better in promoting our industry to the younger generation and the need to 'recruit your own'.
Propeller Club Liverpool: How long have you worked in the maritime industry?
Shulah Jones: 6 years directly (but within other sectors associated with promoting maritime heritage in the LCR, just over 20 years).
PCL: What was your first job in the industry?
SJ: As founder and strategic lead for Port Academy Liverpool. As a postgraduate (MA) student in the late 90s I considered maritime as a social factor in shaping culture!
PCL: What do you feel is the biggest current issue you are dealing with in your job?
SJ: The dichotomy between employers and educators. As an industry we talk about the importance of skills development and nurturing talent, but in reality, it is very hard to get employers to engage in supporting the delivery of practical opportunities to introduce young people into the world of work associated with maritime.
There is no effective consumer marketing campaign around maritime careers, either at a national, but specifically at a local level. I only see evidence of B2B promotion and scarce B2C which is where it is most needed. A 'build it and they will come' mentality is not proven to work in the skills sector. We need strong messages, a brand and 'foot soldiers' on the ground giving of their time to speak in schools, colleges and community groups.
Sadly, there is still far too much of a 'boys club' mentality within the sector, recognisable very much at a local level. Women are not empowered to stand up and make positive change in many instances where this 'culture' is not only tolerated, but in some instances often encouraged.
I am concerned that unless the correct people, from the top down, are fully engaged in the implementation of 'Women in Maritime' as a philosophy and way of life, then it will be deemed to be yet another marketing campaign with no sustainable or reasonable impact.
PCL: What is the next major challenge in shipping?
SJ:  There is a raft of strategic policy around maritime – the most recent publication being Maritime 2050 (January, 2019). How do we, as an industry, take this policy and interpret it into meaningful delivery. This will be something I will keep a watching brief on over the next months and years.
PCL: What is the most positive change in shipping?
SJ: The world is a smaller place with the internationalisation of maritime trade. As an outsider I also see an industry that is working to become more environmentally responsible.
PCL: What is the one thing that has to change?
SJ: Disengagement of women currently trying to be heard among the current 'noise' in the maritime (business) community. Women are frequently a company's greatest untapped asset.
PCL: What makes you most proud in your job?
SJ: To be part of a sector in a city where maritime has such a long and proud heritage.
PCL: If you were leaving school today what job would you want?
SJ: Probably the one I have now, but I wish I could have got here sooner!
PCL: Who in the industry has been your guiding light or inspiration?
SJ: The people of Bootle, past and present,  and those port communities in places like Rock Ferry, Tranmere and Seaforth, where their fortunes, both good and bad, have been inexorably linked to the ups and downs of the maritime economy. I have a real desire to get them the recognition they rightly deserve as the people that made Liverpool a maritime city. Recruit from 'your own' and they will be your biggest advocates.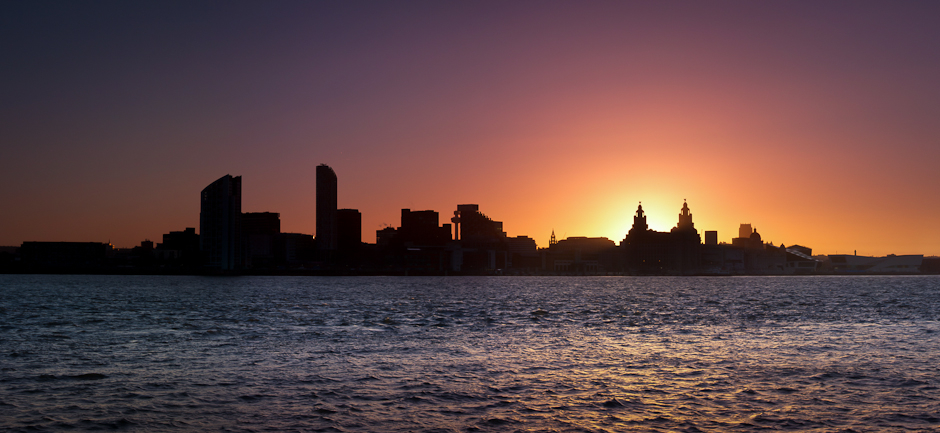 PCL: What do you love most about Liverpool?
SJ: The people that stayed with maritime through good times and bad and are still here today supporting change for a positive future.
PCL: That's brilliant. Thank you very much for your time Shulah!
If you would like to take part in our Q&A series then feel free to get in touch: