Thursday, 28th March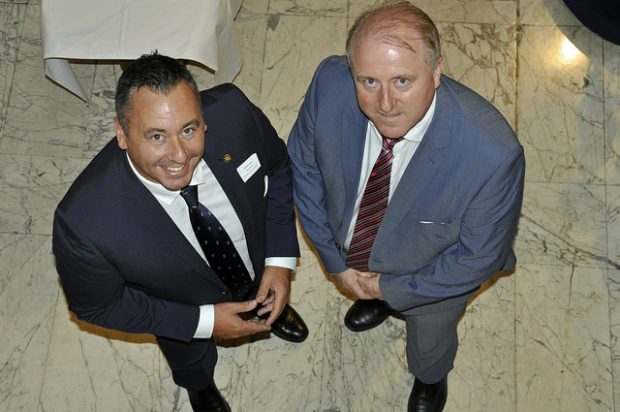 A great friend of Propeller Club Liverpool, and Past President of the London Chapter, Ian Millen has been in touch with us to try and raise awareness of some important fundraising he is about to undertake.
As CEO at Veterans Outreach Support, Ian is taking part in the Portsmouth 'CEO Sleepout' at Fratton Park football stadium on 4th April.
Despite being a former sailor who is used to a warm bunk and not a soldier used to sleeping under the stars, Ian is joining others in supporting the fight against homelessness and poverty in the UK. Ian rightly states that "no one should have to sleep out in the cold on Britain's streets in 2019, but it's a very sad fact that far too many do just that". We could not agree more, and hope that some of our members will back Ian's fundraising.
Please take just a few minutes to look at his 'Justgiving' page at the link below and learn a bit more about it. If either you or your company are able to contribute in some small way, then that would be great.
Ian's Justgiving page: https://www.justgiving.com/fundraising/ian-millen
Ian is now hoping for warm weather and a decent sleeping bag! But also knows that whereas he will be safe sleeping, the same cannot be said for those on the streets. Liverpool has its own homeless problems, and the funds raised will be spread across the country – so dig deep for Ian, and to help those less fortunate than ourselves.
You can find information at this link: https://www.ceosleepoutuk.com