Wednesday, 7th March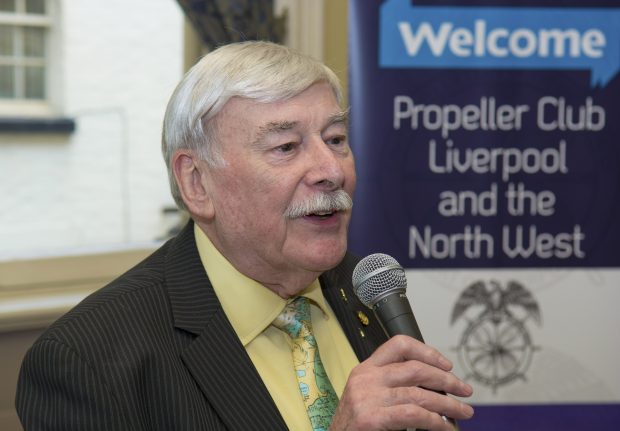 The Propeller Club is providing a dynamic duo (or Laurel and Hardy) for the Athenaeum Architectural Group on Thursday, 22 March when John Pope and Jim Bellew will be throwing down the gauntlet to proclaim that naval architecture is superior to its land-based cousin.
This promises to be an animated and entertaining presentation in addition to its relevant topic and the personal association for Propeller club members. You are therefore all invited to participate and support your compatriots; in case a fight breaks out! The event is free of charge and takes place at 1730 in the elegant Athenaeum library. There will be fancy words and dramatic pictures as we examine the radical difference between form and function that exists between architects on land and at sea. Cammell Laird have probably created more buildings in our region than anyone else – there's an argument worth having, and we'll feature one example of a currently operating vessel that predates the Royal Liver buildings (answers on a postcard to John Pope).
Remember – Thursday, 22 March 17.30 in the Library . So if you want to fill a space at the end of the working day with something other than alcohol (that can follow) then head over to Church Alley next to the Bluecoat for an elevating and enlivening exchange.
Email propellerclubliverpool@gmail.com if you have any more questions…