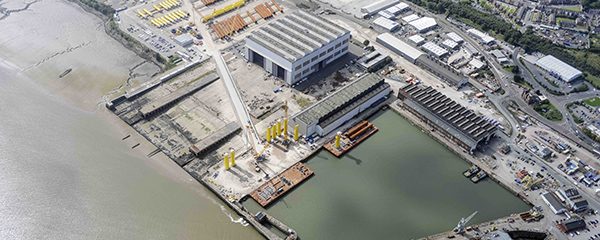 Thursday, 22nd March
Liverpool John Moores University is working with a host of organisations and colleges to provide the opportunity for maritime employers to shape the regional and national maritime skills agenda.
We are incredibly pleased that they are working with the Propeller Club, and we look forward to raising awareness of this incredibly significant and important project.
Apprenticeships are a key element of Government policy, targeting the creation of three million new apprenticeships by 2020 and overseeing increased employer investment and involvement in skills training.
Employer-led 'trailblazer' groups are being formed in various sectors to develop simplified apprenticeship standards from Levels 2 to 7 and the introduction of the Apprenticeship Levy and other funding reforms has meant increased involvement and uptake in apprenticeships from employers.
Through the Maritime SuperSkills Project, the Liverpool City-Region (LCR) is investing support in businesses to develop high-level apprenticeship standards that are in line with City-Region growth sectors. A consortium comprising Liverpool John Moores University, Mersey Maritime, Hugh Baird College (Port Academy Liverpool), Wirral Metropolitan College, The Engineering College and Northern Logistics Academy will enable LCR maritime-focused employers to bring together trailblazer groups to map and develop a complete pipeline of maritime/logistics/advanced manufacturing skills progression from Levels 3/4 (advanced/higher apprenticeships) through to Masters Level 7 (Degree Apprenticeships) for the key occupations that will accelerate growth.
To learn more see Maritime SuperSkills and employers are being urged to make sure we don't let the apprenticeship baton drop…there is so much opportunity to bring the maritime talent of the future into the workplace. So let's all work together.