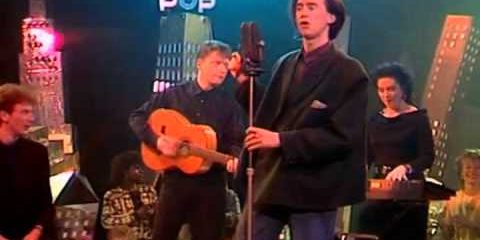 Tuesday, 11th October
They may have been driving away from home instead of sailing, but we shouldn't hold that against them. Yes, It's Immaterial are back and making music once more.
Lead singer John Campbell has been at some of our recent First Thursdays, so we are keen to support him. Also his work with the Soundagents capturing the stories of Chinese seafarers in Liverpool has featured in Leading Edge.
The band formed in 1980 and were best known for their 1986 single "Driving Away From Home (Jim's Tune)", which reached number 18 in the UK Singles Chart. https://www.youtube.com/watch?v=HNGBB_nSwx4
But this is about the future – and It's Immaterial are campaigning to produce and release their lost and found album 'House For Sale'. Fans have waited patiently for years and they have developed lots of great incentives to get your juices flowing.
If you really do need a maritime hook – the band was formed by members of another band…"Yacht" – so there you are, no excuse not to check out their new work and to support the album.
http://www.pledgemusic.com/projects/itsimmaterial Check it out and let's make it happen.