Thursday, 28th February
"We're really excited to be attracting the latest generation of maritime talent."
Peel Ports is looking to add over 200 staff during 2019 in anticipation of further business growth at the Port of Liverpool.
The company expects to have vacancies ranging from port operatives and straddle carrier drivers to engineers and from data analysts to managerial roles.
The move follows local recruitment last year which saw 145 new staff joining from within 10 miles of the port.
Mark Whitworth, Chief Executive, said: "We have always been one of the region's biggest employers and I'm delighted that our success is allowing us to keep growing.
"In recent years we've transformed what we do and how we do it. That provides a huge range of career paths for people joining us, supported by the investment we're making in development and progress opportunities. We're really excited to be attracting the latest generation of maritime talent."
Peel Ports has experienced 7.2% compound growth in the last six years. Last year the company increased turnover by 11%. It also announced a new permanent transatlantic container service by MSC and Maersk, a new rail freight service from Liverpool to the north and continued growth with key customers such as national retailer B&M.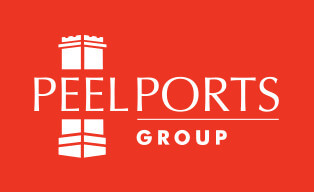 The company opened a new linkspan at the Port of Heysham last year and is progressing the expansion of the Liverpool2 terminal.
This recruitment drive is in addition to replacing staff through natural turnover. It is part of a wider move to bring 250 new staff on board during 2019 in anticipation of new commercial opportunities and further business growth. It is particularly aiming to recruit function heads, senior managers, operations experts and supply chain leaders from beyond the traditional port community as it aims to expand and strengthen its wider range of logistics services.
Peel Ports increased its staff count last year by over 430, of which 330 employees were transferred in from agency staff and the remaining 100 roles were due to due to growth.
Earlier this year it announced it was looking to enrol more than 100 employees onto courses relating to leadership and development, accounting and port operations using the apprenticeship levy as fully as possible to enable career development within the existing workforce. Based on current plans this could see an investment of £1million as the training is rolled out across the business.
For more information on careers at Peel Ports click here.
Feel free to get in touch with us: