Wednesday, 10th June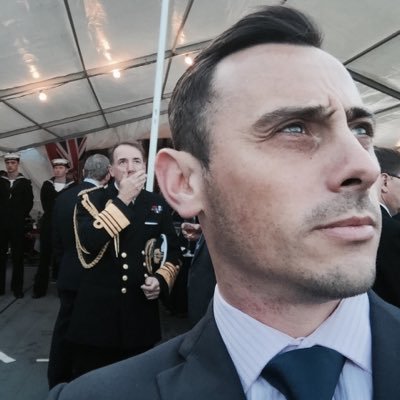 Time for more insight from our friends in the world of corporate cut and thrust – this time it's Chris Farrell, group commercial director Neptune P2P Group.
Brief history of the company. Neptune maritime security was established in 2009 by two former members of the UK's special forces (special boat service) in response to the then ever-increasing Somali piracy problem off the horn of Africa which was rapidly spreading over the Gulf of Aden, Indian ocean and east African region. In 2016 Neptune security group and port2port maritime security merged to create the Neptune P2P group. Both companies retain their brands and remain separate legal entities albeit they are now wholly owned subsidiaries of the group.
Our owners and senior managers have a strong heritage in the UK special forces. they have rich experience in security management, maritime security, anti-piracy, counter-terrorism, risk and crisis management, and emergency response and training. they combine that with commercial and compliance experience that makes us the ideal choice for all your security needs.
How is business at the moment? Business is going well currently, it is difficult trying to rotate teams around the globe due to covid19 however due to our teams' hard work and planning we are progressing nicely.
Have there been any benefits to come from the current crisis? Lack of flights have saved the company a lot of money on travel expenses, we have learned that we can extend our teams rotations from 8 weeks to 12 weeks in order to reduce travel costs. Furthermore, the staff have a good working routine currently with spending more time with immediate family at home, we may implement working from home more often for all staff.
What have you learned about business during COVID-19? We have learnt how resilient we are as a company, and that the people we have working within the company are second to none in terms of commitment and working in trying conditions
What is the best thing about doing business in Liverpool? First Thursday!
What are you most looking forward to when life edges back to normal? First Thursday and going to the pub with friends and seeing my little nephew Leo.
You can learn more about the company at https://neptunep2pgroup.com/port2port-maritime-security/