Monday, 8th January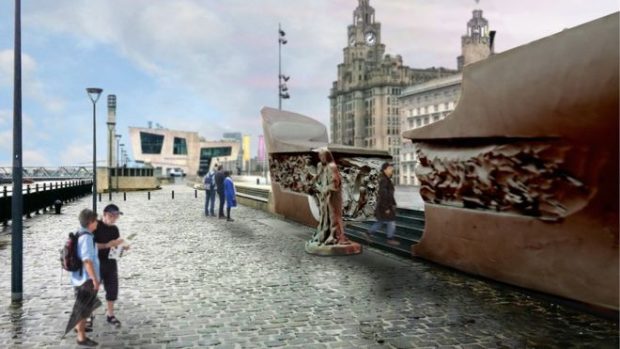 A campaign to build a national memorial to the estimated 100,000 people who died in the Battle of the Atlantic is being launched in Liverpool.
Battle of the Atlantic Memorial (BOAM), the charity leading the campaign, needs to raise £2.5m for the 28m (91ft) monument on the Pier Head.
It has been designed by sculptor Paul Day, who also created the Battle of Britain monument in London.
BOAM chairman Vice Adm Mike Gretton, whose father Vice Adm Sir Peter Gretton served as an Atlantic escort group commander, said the aim was to unveil the monument in 2019 – the 80th anniversary of the start of the battle and the beginning of World War Two. The memorial will incorporate the existing statue of U-Boat hunter Johnnie Walker.
Vice Adm Gretton said Liverpool was the best site for the memorial as it was the city where many of the Royal Navy and merchant ships were built, and where many of the sailors came from. To donate or to learn more see https://battleoftheatlantic.org/