Monday, 27th November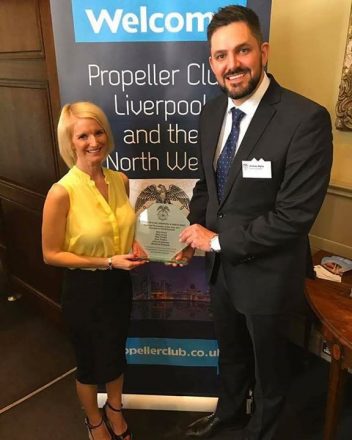 We are incredibly pleased to report that the #Chennai6 have been acquitted in India. The six British former soldiers were held on weapons charges in India since 2013, but are to be released.
The men always denied the charges, which were initially quashed but later reinstated. They were sentenced to five years in 2016. The former soldiers appealed, and a judge has finally ruled that they be acquitted.
The men, who were working on the anti-piracy ship "MV Seaman Guard Ohio", are:
Nick Dunn from Ashington, Northumberland
Billy Irving from Connel, Argyll
Ray Tindall from Chester
Paul Towers from Pocklington, East Yorkshire
John Armstrong from Wigton, Cumbria
Nicholas Simpson from Catterick, North Yorkshire
The families have long campaigned for the men's release, and took a petition to Downing Street. Lisa Dunn attended our Propeller Club Liverpool lunch back in April, and the men were collectively named as our "Maritime Personality" of the year.
We are so glad that justice has been done, and hope the families can be reunited soon. We were proud to be part of the campaign, and meeting with so many people who have done so much, the family and supporters such as Jordan Wylie – they have been relentless and tireless in pursuit of justice. Now the nightmare is over, finally.