Thursday, 30th September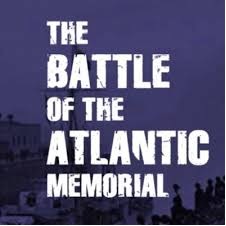 We are delighted to announce that the Battle of the Atlantic Memorial campaign is supporting our next First Thursday event on 7th October 2021.
The campaign is to create a fitting memorial to the lionhearted men and women who faced the U-boat peril in the Battle of the Atlantic.
The Battle of the Atlantic was the most complex naval battle in history, and arguably, Britain and our allies' greatest achievement of World War II. For five years, eight months and five days, Allied and Axis powers fought for control of vital shipping routes across the Atlantic Ocean. Success kept Britain supplied with food, fuel and vital resources. Without it there would have been no D-Day, no Bomber Command raids, no transatlantic supplies to the Russian front, or indeed, a North African Campaign.
So please join us for what is bound to be a fascinating, evocative and wonderful evening. All the usual wet networking opportunities, but with a chance to hear more of the campaign for a lasting monument to the heroes of the Atlantic.
Battle of The Atlantic Memorial