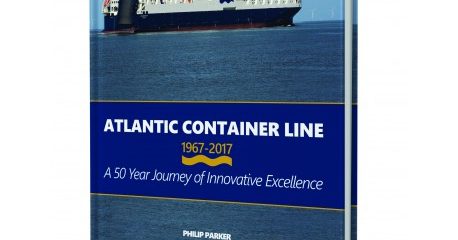 Thursday, 22nd June
A good friend and long time supporter of the Propeller Club Liverpool has been putting his recent retirement to good use – and has written the history of the shipping line he served proudly for many years.
Philip Parker, following on a long career managing ACL's Marine Operations, has taken on the daunting task of chronicling the creation and growth of the company over those first 50 years.
ACL's first 50 years have been rich with many industry innovations, history-making events and a very interesting cast of characters. The newest ACL vessels have attracted a great deal of attention on the Mersey, and they are yet another indication of the wonderful connection between our city, the sea and global trade.