Monday, 17th May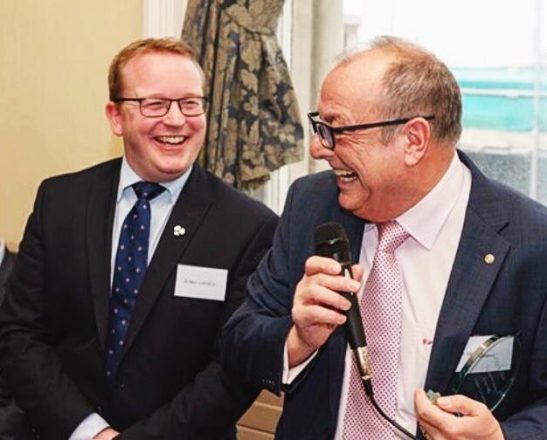 We are hugely saddened and sorry to have to report the untimely passing of one of our founder members and great friends, Colin Kershaw.
Colin had been ill for some time and, in the company of his family at home, passed away this weekend.
Many of you, if not all, will have known Colin. He was truly the life and soul of so much of the resurgence of maritime life and business in Liverpool. He led Brookes Bell with passion, charm, intelligence, humour and with an incredible business brain. He was also pivotal in Propeller Club Liverpool becoming established and was a vital foundation on which our entire club could grow.
See Brookes Bell's own tribute to Colin here: https://www.brookesbell.com/news-and-knowledge/article/colin-kershaw-155668/
In the last couple of weeks, Colin sent the following message to those who knew him: "Love you all. Now that you can get out, please do. Have a pint for me. Live long and prosper."
For now, as we are sure many of you are, we just feel sad, raw and a little bit lost. The maritime world has lost one of its brightest shining lights.
RIP Colin…we will raise a toast to you (every time we gather); to all you were, all you achieved, and all that we aspire to be in your image.
We will look back on Colin's amazing legacy in the upcoming issue of Leading Edge – so if you have any stories about Colin (which can be published 🙂 then let us know) Email propellerclubliverpool@gmail.com