Saturday, 31st August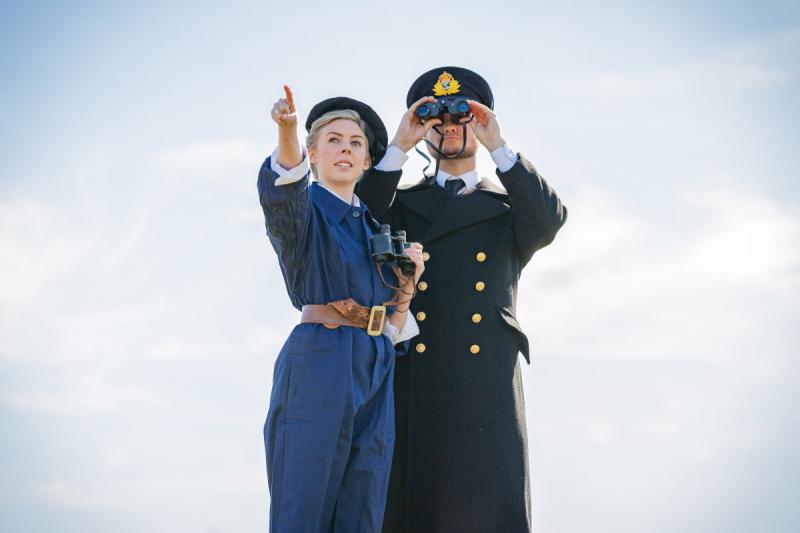 It's all hand on deck, as the award winning Mikron Theatre are set to pays tribute to all the wartime women who pushed the door to opportunity firmly open in Vashti Maclachlan's  new play All Hands On Deck: A Tale of Two Wrens.
New WRNS recruits Ginger and Lily, are looking for wartime adventure. Lily wants to serve on dry land, but Ginger is desperate to serve at sea – and the sailors can't believe their luck!
Full of dots, dashes, semaphore and song, Ginger and Lily find themselves in uncharted waters on a journey they'll never forget.
The new play will start its national tour at the Lawrence Batley Theatre in Huddersfield on the 13 April and then tour around the UK by road and river until the 19 October.
Playwright and former Mikron actor, Vashti Maclachlan, who penned last year's 'Revolting Women' has had a great time steering the ship on All Hands On Deck. "It's been a pleasure to write again for Mikron in its 48th year and an honour to shine a spotlight on the tireless women who gave their all to shape a Women's Royal Navy Service fit for the future." "I love Mikron's theatrical style, lively and accessible, often with a social conscience. You laugh a lot at a Mikron play."
Book your tickets at www.mikron.org.uk