Thursday, 4th November
Like buses, you wait a year for Propeller Club events and then two come in quick succession. So, hot on the heels of our gala dinner, we go again this week – as it's #FirstThursday
We shall be gathering in Baby E on Dale street, to welcome some wonderful friends to Liverpool from the Isle of Man. So a massive thank you to the Isle of Man Registry for sponsoring https://www.iomshipregistry.com/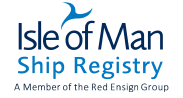 I'm sure you don't need us to tell you, but the Isle of Man Ship Registry is one of the world's leading registers of ships and super yachts.  It is a British register providing the very best in service to its valued clients; it is the flag of choice for owners looking for quality and partnership from a Flag Administration.
Please do come along to join us – usual time, usual place. From 1730 at Baby E on Dale St on Thursday 4th November.
There will be the usual wonderful networking opportunities, a chance to chat with old friends and new. We can't wait to see you there – and we are hoping to have a load of new members pop along too. So it'll be a great night.