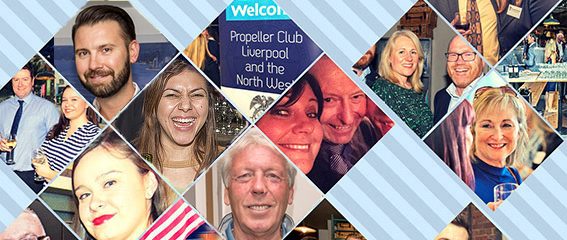 Thursday, 3rd May
It's almost the start of the week…and what a week it is set to be. Propeller Club First Thursday is back, and once more we will be in Veeno on Castle Street. Can it be a coincidence that their logo looks uncannily like the European Big Cup? Well, you decide. If Liverpool gets through, then we will pretend it does. If they haven't then we will find solace in the arms of the best maritime networking event going.
Thank you so much to Liverpool John Moores University for sponsoring – and you will be able to learn more about the Maritime SuperSkills project which really is an amazing opportunity for training in the region. Very much look forward to seeing you there.
This is an opportunity for maritime employers to shape the regional and national maritime skills agenda. Employer-led 'trailblazer' groups are being formed in various sectors to develop simplified apprenticeship standards and through the Maritime SuperSkills Project, the Liverpool City-Region (LCR) is investing support in businesses to develop high-level apprenticeship standards that are in line with City-Region growth sectors.
A consortium comprising Liverpool John Moores University, Mersey Maritime, Hugh Baird College (Port Academy Liverpool), Wirral Metropolitan College, The Engineering College and Northern Logistics Academy will enable LCR maritime-focused employers to bring together trailblazer groups to map and develop a complete pipeline of maritime/logistics/advanced manufacturing skills progression from Levels 3/4 (advanced/higher apprenticeships) through to Masters Level 7 (Degree Apprenticeships) for the key occupations that will accelerate growth.
See more details at https://www.ljmu.ac.uk/about-us/faculties/faculty-of-engineering-and-technology/department-of-maritime-and-mechanical-engineering/careers/maritime-superskills-project