Thursday, 7th July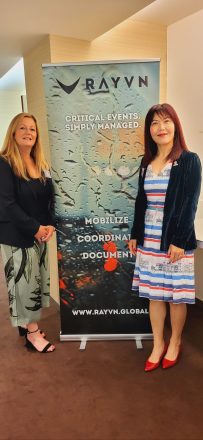 We are very excited and looking forward to welcoming you all back to First Thursday. This time round we will be sponsored by our good friends at Ravyn. www.rayvn.global
See you in July! You will have the chance for our usual wonderful networking, but also the opportunity to learn more about the amazing crisis management system which Ravyn offers.
There is nothing quite like a nice glass of something cold and a chat about impending corporate destruction!
See you soon – any questions just let us know, and also if you want to bring colleagues PLEASE DO! Don't leave good people sat at their desks, or feeling lonely behind turned-off Teams cameras…this is our chance to get people together. So use Propeller Club Liverpool to make good things happen for your company and career!!!!