Monday, 20th December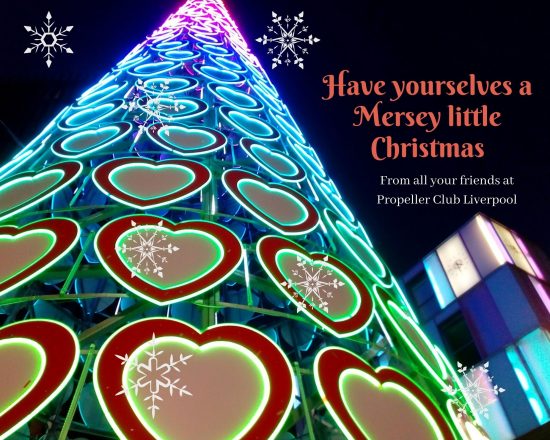 We wanted to wish you a very merry Christmas and even more importantly a happier new year than the one just gone.
This year we managed to host many live and virtual events, and there is nothing like us all gathering in person. We will have a great year ahead, and we have so much to look forward too – please be part of it.
In the meantime, stay safe, happy and sane. As ever we are here for you if you need – and you only have to drop us an email and we'll try to help. We are a maritime family after all! Enjoy a break if you get one, and don't work too hard if you don't.
Have an egg nog and raise a toast to seafarers, ships, the river, our city, and to each other.
Happy Christmas,
Propeller Club Liverpool