Friday, 20th December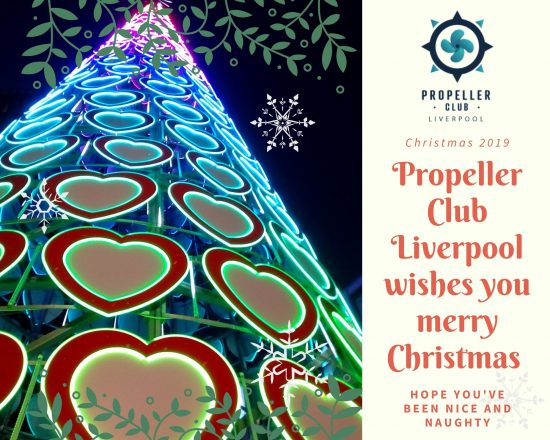 Dear Propeller Club Liverpool Members and Friends,
Thank you for your continued support over the past year – indeed the whole decade…as it is over ten years since we started our First Thursday networking.
Amazing and scary how time flies. We have come a long way, our numbers have swollen and we've branched out into ever more wonderful events and interactions.
The year ahead looks amazing – we will be hosting First Thursdays (obviously), and look forward to seeing you in February for our first. We will also have many more things to look forward to – our April Lunch, the football will be back- this time on wonderful pitches. We will have our quiz, golf, perhaps another casino night , as well as a host of other things going on. There is even talk of a Nauti- buoys and gulls lunch club…
So, as we all go our separate ways to kick back and celebrate the festive season, we have one last big event – the Hostelry Tour. Thence it is time to reflect, relax and recharge.
We wish you, your colleagues, families and loved ones a peaceful, safe and happy Christmas. For those of you at sea – our thoughts are with you.