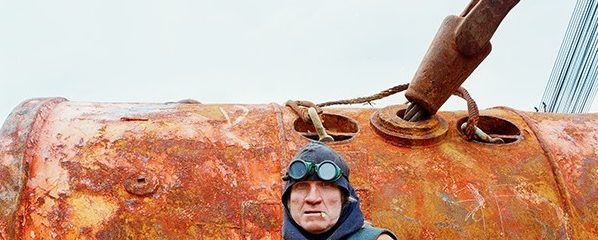 Friday, 29th June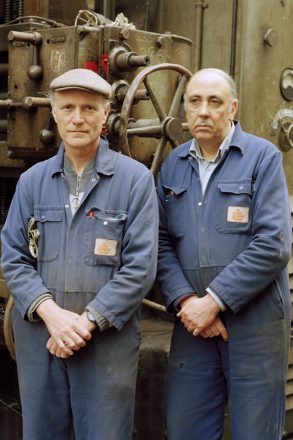 This summer, the Williamson Art Gallery & Museum in Slatey Road, Birkenhead will host two photographic exhibitions from renowned photographers – Tom Wood and Cian Quayle. The exhibitions open to the public on the 7th of July.
 Tom Wood's photographs of Cammell Laird Shipyard in Birkenhead taken between 1993 and 1996 were commissioned by the Documentary Photography Archive (DPA) to mark a historic point in the region's history, just as the shipyard was closing down after 170 years. When the business re-opened as a repair yard, Wood was able to gain further access to document that next phase of the industry's life.
This is the first time that these photographs of the Cammell Laird Shipyard and the workers have been shown in their hometown, accompanied by archive material related to the history of the shipyard drawn from the Williamson's own collection and that at Wirral Archives. The photographs are due to be published in book form by an international publisher of photo-books, Steidl later this year and the Williamson hopes to host a book launch.
Tom Wood, known to many locals as the 'Photie Man', was featured in the BBC documentary series What do artists do all day?* and has had solo exhibitions throughout Europe and the USA, including a retrospective exhibition in Moscow. His recent exhibition The Pier Head at Liverpool's Open Eye Gallery** proved their most popular for years. He is currently also showing work in the Art of Football at the Albert Dock and will be featured in New Brighton Revisited*** with Martin Parr and Ken Grant this summer.
Cian Quayle's photographs take their cue from the life and writing of acclaimed author Malcolm Lowry, who was born in New Brighton in 1909. New photographic artworks investigate places and sites significant for Lowry's writing in Liverpool, Vancouver and the Isle of Man. In what was a love/hate relationship, Malcolm Lowry described Liverpool as 'that terrible city whose main street is the ocean'.
Cian Quayle and Tom Wood have worked together previously on Tom's DPA exhibitions seen at Chester University in 2013 and Cian is editor of the forthcoming publication.
Both these exhibitions represent the importance of the River Mersey and the sea for the local culture and economy.